Bellingham coal facility to face more agency scrutiny
By Andy Giegerich
Digital Managing Editor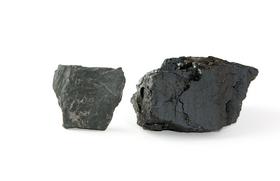 The coal debate continues to maintain a heated pace with today's word that Washington officials want to study cumulative effects of two proposed state facilities on the environment.
Agencies examining the proposed Cherry Point coal terminal in Bellingham will undertake extensive studies as they weigh the proposed facility's value.
Specifically, the Washington State Department of Ecology and Whatcom County will look at how the proposal would affect the local environment if a facility near Longview is also approved. Plus, the groups, as they perform a joint environmental impact statement, will study whether exports moved through the facility would, when shipped to Asia, emit excessive greenhouse gases.
The U.S. Army Corps of Engineers had said earlier this month it take into account effects from each of the Northwest's three facilities individually, as opposed to cumulatively.
Local advocates on both sides of the coal issue were split as to whether the decision, announced today, would affect the proposed Port of Morrow project near Boardman. State and federal officials had said last month they would consider environmental effects of the Boardman project individually, as opposed to cumulatively with possible effects from the Longview and Bellingham facilities.
"Today's announcement is a disappointment for our community and ignores the rigorous environmental review process already in progress," said Herb Krohn, the Washington state legislative director for the United Transportation Union. "The economic downtown has hit our communities hard and we are hurting for good middle-wage jobs."
"That they're looking at what effect coal-by-rail projects would beyond the Washington borders is really big because it shows they're not just studying proposals with blinders on," countered Kimberly Larson, communications director for Climate Solutions, which has offices in Seattle and Portland. "We hope it will encourage the Army Corps to do a full (environmental impact statement) and encourage (Oregon Gov. John Kitzhaber) and the lands division and nearby cities to take a more thorough look (at the Morrow project) given that other agencies in the region are doing that for other proposals."
Comments
If you are commenting using a Facebook account, your profile information may be displayed with your comment depending on your privacy settings. By leaving the 'Post to Facebook' box selected, your comment will be published to your Facebook profile in addition to the space below.