Climate Trust: $5M in project funding up for grabs
By Andy Giegerich
Digital Managing Editor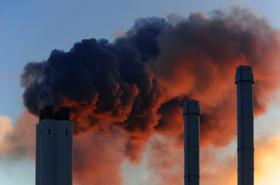 A Portland-based climate group is making $5 million available in hopes of mitigating carbon dioxide and other atmosphere ills.
The Climate Trust wants to find projects that reduce, avoid or sequester carbon dioxide, methane and nitrous oxide. The group, a nonprofit that sells carbon offsets and provides climate-related consulting services, wants to add to its portfolio "by satisfying a new tranche of Oregon Carbon Dioxide Standard carbon mitigation funding."
As a result, it wants to back projects that will help implement agriculture, biogas and forestry products. Preferably, those projects will be located in Oregon.
The group will accept proposals through Aug. 19 at 5 p.m. Climate Trust's board will choose the projects by Dec. 6.
Comments
If you are commenting using a Facebook account, your profile information may be displayed with your comment depending on your privacy settings. By leaving the 'Post to Facebook' box selected, your comment will be published to your Facebook profile in addition to the space below.