Drummond reportedly out in BPA management shakeup
By Suzanne Stevens
Editor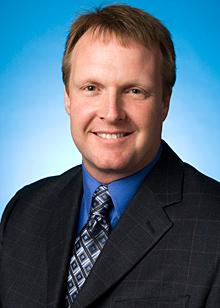 Elliott Mainzer has been named interim administrator of the Bonneville Power Administration.
Bill Drummond is apparently no longer at the helm of the Bonneville Power Administration. Chief Operating Officer Anita Decker is also reportedly out.
The Oregonian reports that both have been placed on leave.
UPDATE, 11:40 A.M. The Washington Post reported that Drummond and Decker are being replaced after they retaliated against a six employees who'd helped an inspector general inquiry handle questions about veterans' hiring practices.
Sen. Ron Wyden, an Oregon Democrat who chairs the Energy and Natural Resources Committee, addressed the "allegations that the Bonneville Power Administration failed to follow federal rules for veteran hiring, and retaliated against whistleblowers" in a statement Tuesday morning.
"Veterans have made a special commitment to our country, and it's only right that the government make the same commitment to them," Wyden said in his statement. " The veterans preference in federal hiring is non-negotiable, and retribution against whistleblowers in any way, shape or form that affects hiring veterans cannot be tolerated.
"I'm encouraged by the fact the administration is taking these allegations seriously, but the Energy Department must ensure the Bonneville Power Administration immediately begins following the law and treating vets fairly in the hiring process."
Drummond had participated on a Wyden-led energy roundtable on July 5.
The Department of Energy, which oversees BPA, has appointed Elliot Mainzer as the interim administrator. Mainzer has been acting deputy administrator since February. He's been with the agency since 2002 and has held a variety of management positions, including manager of transmission policy and strategy and executive vice president of corporate strategy.
Comments
If you are commenting using a Facebook account, your profile information may be displayed with your comment depending on your privacy settings. By leaving the 'Post to Facebook' box selected, your comment will be published to your Facebook profile in addition to the space below.