ReCharge 2013: This year's models, sustainability's future (Photos)
By Andy Giegerich
Digital Managing Editor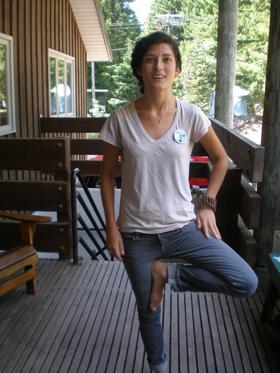 Ellie Angerame and her fellow Focus the Nation ReCharge class members have a leg up on the green business game as they prepare to go back to school or to their new jobs. Click through for more on what Angerame and her peers gained from their Focus the Nation experience, as well as why some of them are interested in renewable energy in the first place.
For the last three years, Focus the Nation has gathered sustainably minded students and conveyed ways those students can spread the renewable energy gospel.
It's during this program, called ReCharge, in which students reaffirm their commitment to careers in green energy as well as learn ways they can become campus leaders on environmental issues. They're the go-to crowd among the socially and ecologically responsible set, and there's little doubt they'll lead tomorrow's most responsible businessses.
---
Focus the students: Meet sustainable business's future leaders
---
The ReCharge program mixes students with such business leaders as Indow Windows' Sam Pardue and PGE's Shannon Mahar as they learn how the four quadrants of business — innovation, politics, storyteling and technology — work together. Executive Director Garett Brennan has perfected the ReCharge model, mixing academic exercises with hikes and team-building with time for introspection on the confines of the mountain.
We hit this year's ReCharge for a few hours and, along with soaking in the program, asked this year's attendees what they learned during the week, how they'll use that information going forward and, in some cases, why they're interested in energy in the first place. Click through on the picture above to meet this year's ReCharge class.
Comments
If you are commenting using a Facebook account, your profile information may be displayed with your comment depending on your privacy settings. By leaving the 'Post to Facebook' box selected, your comment will be published to your Facebook profile in addition to the space below.