Coal review means dual reports for terminal operators
By Andy Giegerich
Digital Managing Editor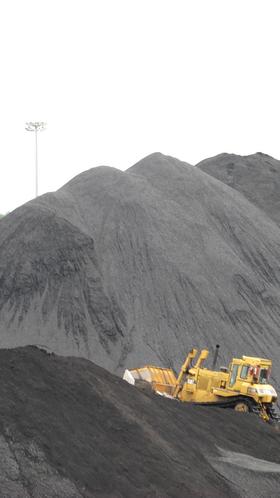 Washington's ecology department and a U.S. agency revealed last week they'll conduct separate reviews of proposals to put coal export facilities in two Northwest locations.
The Seattle Times reported that the U.S. Army Corps of Engineers and the Washington State Department of Ecology will study proposals near Longview and Bellingham separately because the agencies each have specific criteria regarding environmental and other impacts related to the proposals.
The agencies had previously considered joint reviews. However, state officials want to look at how train traffic would affect rail-neighboring cities as well as the effects coal-burning can exact in Asia, according to the Times.
Ken Miller, president and CEO of Millennium Bulk Terminals–Longview, said his company's fine with the decision as long as the decision process continues toward an endgame.
"It is up to the regulators as to how they want to study the issues related to our proposed project," he said. "We submitted our permits 18 months ago. All we want is for this permitting to proceed in a timely fashion no different than any other port project."
Coal opponents said the Army Corps decision "doubles down" on an August announcement that it would consider the net effects of the three proposals separately, instead of jointly.
"The Corps keeps advancing with a blinders-on approach of the narrowest possible interpretation of the regulations and not considering how communities along the rail-line would be impacted by this proposal," said Cesia Kearns of the Power Past Coal coalition. "Six other federal agencies, seven tribes, numerous elected officials and municipalities, and hundreds of thousands of citizens have called for a full and thorough review of the coal export proposals."
Comments
If you are commenting using a Facebook account, your profile information may be displayed with your comment depending on your privacy settings. By leaving the 'Post to Facebook' box selected, your comment will be published to your Facebook profile in addition to the space below.