Counties rejoice, president readies veto pen over forest measure
By Andy Giegerich
Digital Managing Editor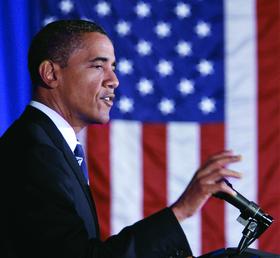 President Barack Obama is expected to veto a forest management bill backed by, among others, the Association of Oregon Counties.
The House of Representatives' approval of a forest bill sets up a confrontation with the White House that the bill's opponents say could become a referendum on clear-cutting.
The House voted 244 to 173 in favor of HR 1526, a federal forest management bill. County leaders have said the measure resolves a lack of balanced management within the nation's forests.
"HR 1526 is recognition that proper forest management can lead to economic vitality in timber communities," said Mike McArthur, executive director of the Association of Oregon Counties, in a statement.
The Obama Administration has said the president will veto the measure partly because he believes it would lead to more clear-cutting.
Comments
If you are commenting using a Facebook account, your profile information may be displayed with your comment depending on your privacy settings. By leaving the 'Post to Facebook' box selected, your comment will be published to your Facebook profile in addition to the space below.