Court upholds Whistling Ridge project
By Andy Giegerich
Digital Managing Editor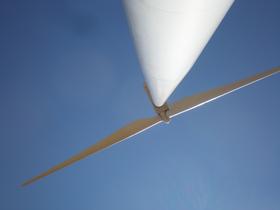 The case gives the go-ahead for a proposed wind facility in the Skamania area.
A Washington Supreme Court judge has rejected efforts to overturn the approval of a Columbia River Gorge-area wind energy project.
The court ruled that there was no basis to have the site approval revoked for the Whistling Ridge Energy LLC project planned by SDS Lumber Co. Washington's Energy Facility Site Evaluation Council had approved the project in March 2012.
The Friends of Columbia Gorge and Save Our Scenic Area groups had sought to have the site approval revoked last fall.
Washington Gov. Christine Gregoire had approved the project after the energy council recommended it.
"This decision is an unequivocal affirmation for a criteria-based, objective process for the approval of energy projects," said Timothy McMahan, a Stoel Rives LLP partner who served as SDS's lead attorney on the case, in a release. "The court confirmed it will defer to EFSEC and the governor when the siting decision demonstrates consideration of the entire record and sound application of regulatory standards."
Comments
If you are commenting using a Facebook account, your profile information may be displayed with your comment depending on your privacy settings. By leaving the 'Post to Facebook' box selected, your comment will be published to your Facebook profile in addition to the space below.