Ecotech seeks to certify energy retrofitters
By Andy Giegerich
Digital Managing Editor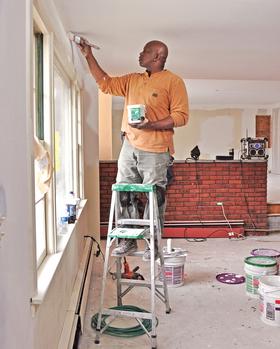 A new energy certification program for contractors has emerged from a Colorado renewable advocacy group.
Ecotech Institute is offering the Building Performance Institute certification within its Ecotech Energy Efficiency degree program. The curricula will provide "national standards for energy efficiency retrofits and professional credentials."
Ecotech Energy Efficiency students will be able to tap resources from an on-site energy efficiency lab.
Locally, Portland's Earth Advantage has begun working closely with remodelers who serve clients seeking EA-certified work.
Ecotech is known for its research on clean jobs. The group reported last month that the U.S. counts more than 5,100 facilities management positions related to energy efficiency.
Comments
If you are commenting using a Facebook account, your profile information may be displayed with your comment depending on your privacy settings. By leaving the 'Post to Facebook' box selected, your comment will be published to your Facebook profile in addition to the space below.