Farm Alliance relaunches with different tenets, same mission
By Andy Giegerich
Digital Managing Editor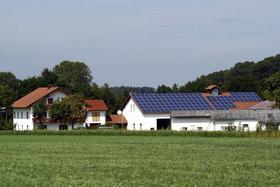 The Farm Alliance's leaders hope to pick up where the certification group left off after suspending operations in February.
A dormant group that had certified sustainable food and agriculture has reemerged with new backing from a variety of natural food champions.
The Food Alliance relaunched its third-party certification for farmers, ranchers, processors and distributors. The group certifies sustainable agricultural and food handling practices.
The Food Alliance nonprofit's leaders had announced in February that funding challenges would force the group to cease operations. However, the group refused to shutter entirely in hopes of overcoming its obstacles.
All current Food Alliance certifications will continue under the group's previously existing terms. Food Alliance workers will begin conducting new farm and facility inspections in October.
"We're all committed to third-party certification to support our brands," said Karl Kupers, a founder of Shepherd's Grain flour company who'd sought to keep the group going, in a release. "The question I asked is, 'Is there another program that credibly covers both social and environmental issues the way that Food Alliance does?' We concluded pretty quickly that there wasn't."
Along with Shepherd's Grain, representatives of Central Bean Company, Food Services of America, Stahlbush Island Farms and Truitt Family Foods, met with Food Alliance board members and former staff to develop a new operating plan and budget.
The Alliance depends on grants and funding from the private and public sector. Such sources dried up during the last several years.
The Portland-based nonprofit, which operates nationwide, lost roughly $58,000 in 2011, on nearly $790,000 in 2011 revenue.
Comments
If you are commenting using a Facebook account, your profile information may be displayed with your comment depending on your privacy settings. By leaving the 'Post to Facebook' box selected, your comment will be published to your Facebook profile in addition to the space below.