FoodCorps set to add jobs, fortify schools programs
By Andy Giegerich
Digital Managing Editor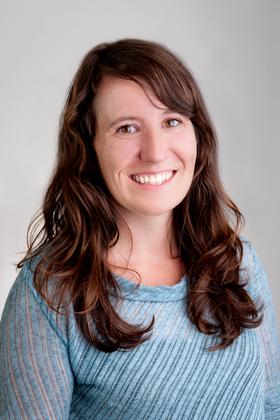 Cecily Upton believes FoodCorps will add more positions as educators help steer more kids toward local and healthier food sources.
A Portland food-focused AmeriCorps program is adding jobs as the schools-based initiative picks up steam.
FoodCorps, which counts Oregon as one of its anchor states, now operates out of a Mercy Corps building and employs seven workers. That's up from one in 2012, said FoodCorps co-founder and Vice President of Programs Cecily Upton. Upton, who'd run the local operations from her home for three years, said the group is hiring a site partnerships manager and could also add more positions in the future.
"The Portland office's growth has been exponential," said Upton.
FoodCorps operates in 15 states around the country. The idea is that the program connects kids to real food by helping them tend school gardens and create other delivery systems in schools where resources are limited.
Program workers also meet with cafeteria staff to ensure high-quality, and healthier, local food makes its way into school lunches.
"There is value in serving locally sourced food to kids from health perspective," Upton said. "Locally sourced food is often healthier. Food that travels less distance from the farm to your plate retains more nutrients and is fresher, so it tastes better. Kids also get excited about learning that the food on their plate came from somewhere near where they live."
Especially when they get to meet the farmer. Upton noted that children who visit farms and learn how their food is grown tend to try items they've never sampled. It helps when they can connect the food to a person in their community.
That's also why the school garden concept works. FoodCorps' Growing Gardens program provides after-school lessons in six elementary schools. Along with the actual sowing and reaping, it shows children ways the bounties can be cooked.
Comments
If you are commenting using a Facebook account, your profile information may be displayed with your comment depending on your privacy settings. By leaving the 'Post to Facebook' box selected, your comment will be published to your Facebook profile in addition to the space below.