ISSP's Willard to leave group's top post
By Andy Giegerich
Digital Managing Editor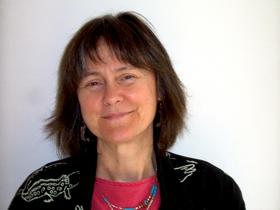 Marsha Willard will stay involved with the International Society of Sustainability Professionals despite leaving the group's top spot.
The long-time head of the International Society for Sustainability Professionals is leaving the group's top spot.
Marsha Willard plans to continue consulting and teaching, activities she continued to perform part-time even while leading ISSP since the group started in 2007.
ISSP had revealed earlier this summer it has reorganized its member-leadership structure. Willard said she wants the group to take the next step by hiring a full-time leader.
"It was never my intention to make this my career," Willard said. "When we started this, we saw the need for it and just wanted to get it up and running. We just turned a corner and hit a milestone mark of members (some 700 worldwide) and have a number of programs underway. We're ready to go to the next level and we need someone else to do that."
ISSP has also implemented new training programs and completed two well-attended conferences. The group is also looking to certify professionals who focus on sustainability-related tasks.
"That's been contentious, and we're doing our best to address concerns," Willard said. "The reality is, this is a new profession and people have come to it from a variety of backgrounds. We need to see consistency and standardization. If you're calling yourself a sustainability professional, people need to know what that means."
Willard is one of ISSP's four founders. The group currently has three paid staffers.
"We've done a lot with limited resources," she said. "We have some of the most famous people in the field on our faculty. We also instituted the Sustainability Hall of Fame Award: There are now nine people in our Hall of Fame. And we've started the professional certification process. That's kind of monumental."
Comments
If you are commenting using a Facebook account, your profile information may be displayed with your comment depending on your privacy settings. By leaving the 'Post to Facebook' box selected, your comment will be published to your Facebook profile in addition to the space below.