Damning DOE report puts BPA's independence at risk
By Suzanne Stevens
Editor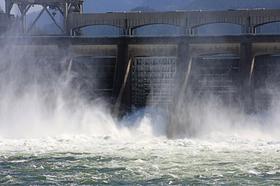 The Department of Energy Inspector General recently released its full report on Bonneville Power Administration hiring practices.
The Department of Energy Inspector General delivered a harsh indictment of Bonneville Power Administration's management on Tuesday.
In a long-awaited report on BPA hiring practices and alleged whistleblower retaliation, the DOE said a willingness to flaunt federal hiring practices was entrenched in BPA's culture. The report follows a July management alert that accused BPA of discriminating against veterans in hiring decisions and retaliating against employees who brought the issue to the attention of management.
---
---
BPA Administrator Bill Drummond and Chief Operating Officer Anita Decker were suspended following the alert.
Federal agencies are required to adhere to a ranking system that gives preferential hiring treatment to veterans. The IG's full report concluded that BPA "consistently manipulated" the rating process and found more than 100 instances in which veterans were treated unfairly and at least two occasions where BPA attempted to fire whistleblowers.
The report also noted a lack of oversight regarding personnel functions, resulting in a "massive breakdown i procedures, processes and management attentiveness at several levels of Bonneville's operation."
In a statement, acting BPA Administrator Elliot Mainzer called the findings "deeply troubling" and said the agency was "fully committed to addressing the problems with our human capital management program and providing recourse to the many individuals, including veterans, who were impacted by our flawed hiring practices. I also want to reiterate my commitment to a workplace free of retaliation, particularly against those who raise concerns."
Comments
If you are commenting using a Facebook account, your profile information may be displayed with your comment depending on your privacy settings. By leaving the 'Post to Facebook' box selected, your comment will be published to your Facebook profile in addition to the space below.