Dingfelder leaves Oregon Senate for city environmental post
By Andy Giegerich
Digital Managing Editor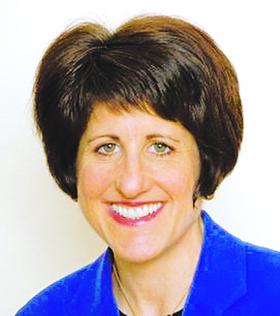 Jackie Dingfelder has spent the last 13 years in the Oregon legislature. She'll join Portland Mayor Charlie Hales' staff on Nov. 4.
A Portland state senator will leave her post to join Portland Mayor Charlie Hales' staff as an environmentally focused senior policy director.
Sen. Jackie Dingfelder had served in the state senate since 2008 after spending the previous seven years in the Oregon House. Dingfelder's district includes parts of Northeast and Southeast Portland.
Dingfelder brings "a diverse portfolio of academic and professional expertise to us on sustainability, planning, social justice, and environmental issues," Hales said in a statement.
Dingfelder joins Gail Shibley, Hales' chief of staff, in the ranks of former state legislators now working in the mayor's office.
The Oregon League of Conservation Voters named her the group's Environmental Champion of the Year in 2011 after she received a perfect score on the group's issues scorecard.
Dingfelder starts in Hales' office on Nov. 4.
Comments
If you are commenting using a Facebook account, your profile information may be displayed with your comment depending on your privacy settings. By leaving the 'Post to Facebook' box selected, your comment will be published to your Facebook profile in addition to the space below.