GoGreen Portland features a go-go lineup
By Andy Giegerich
Digital Managing Editor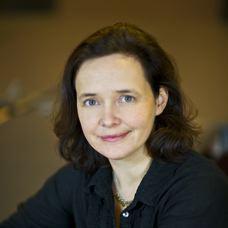 Amanda Sturgeon, vice president of the Living Building Challenge at the International Living Future Institute, is one of an array of star speakers at Tuesday's GoGreen Portland conference.
The GoGreen Portland conference, which kicks off next Tuesday, promises a plethora of learned speakers from a variety of disciplines.
To wit:
The opening plenary session alone for the conference will feature Portland State's Jennifer Allen, the city of Portland's Michael Armstrong and the Portland Trail Blazers' Justin Zeulner.
Martin Tull from the Green Sports Alliance will appear with Drive Oregon's Jeff Allen on a morning leadership panel.
Amanda Sturgeon from the Living Building Challenge will weigh in on strategic partnerships.
Portland Mayor Charlie Hales will give the event's keynote address.
And that doesn't even begin to address the afternoon sessions, which feature seminars on B Corps, equity and collaborative decision-making.
The event takes place at the Oregon Convention Center and kicks off with an 8 a.m. breakfast session on project planning. (Disclosure: SBO is a media partner of the event.)
Comments
If you are commenting using a Facebook account, your profile information may be displayed with your comment depending on your privacy settings. By leaving the 'Post to Facebook' box selected, your comment will be published to your Facebook profile in addition to the space below.