Hard Corp: Living Room Realty lands coveted B Lab approval
By Andy Giegerich
Digital Managing Editor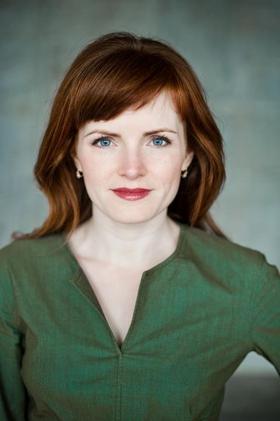 Jenelle Isaacson's Living Room Realtors must now follow B Lab's stringent rules for accountability as it settles into its new B Corp status.
Living Room Realty has succeeded in its quest to earn a lofty sustainable business designation.
The Portland company has landed B Corp certification from the Wayne, Pa.-based B Lab group. Owner Jenelle Isaacson talked to Sustainable Business Oregon about her company's quest earlier this year. The efforts came as Oregon considered a measure, which ultimately passed, that would allow companies to organize as "benefits companies."
"We wanted to become a B Corp because of our belief that we build a business by building community one great neighbor at a time," she said. "It was an extension of our company's social, environmental and ethical values and an ongoing measure of our success and goals. We are honored to have a way to show that we actually walk the walk and are committed to our community, consumers, and the environment."
B Lab confers its certification to companies that "use the power of business to solve social and environmental problems and meet higher standards of social and environmental performance, transparency and accountability." The certification is similar to Fair Trade certification for coffee.
With the designation, Living Room Realty must "consider the impact of their decisions not only on their shareholders, but also on their stakeholders" such as employees, suppliers, the community, consumers and the environment.
Thirty-eight Oregon companies have now achieved B Corp status, including New Seasons Market and Bamboo Sushi. All told, the designation has been achieved by 837 companies from 60 industries in 27 countries. Living Room Realty specializes in homes in the city's inner urban neighborhoods.
Comments
If you are commenting using a Facebook account, your profile information may be displayed with your comment depending on your privacy settings. By leaving the 'Post to Facebook' box selected, your comment will be published to your Facebook profile in addition to the space below.