Keep Portland Austin'd: Locals prep for SXSW Eco (Photos)
By Andy Giegerich
Digital Managing Editor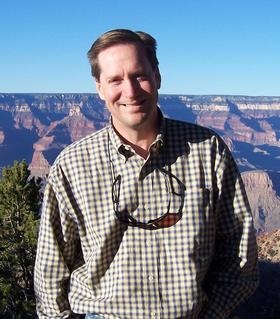 Chuck Flink, who's president of Alta Planning & Design (that's the Portland group working on bike share programs throughout the nation), will speak at the SXSW Eco "Private Conservancies and Public Spaces" panel. The presentation will examine nonprofit models for enhancing urban areas' public greenways, with an emphasis on trail conservancies. Click through for more Oregon connections to the conference, as well as a glimpse at some of the notables who'll make presentations at the Austin event.
It's hard to believe SXSW Eco is only in its third year.
In a very short period, the Austin gathering of sustainable business leaders working for social improvements has become a worldwide happening. With a bevy of programs and exhibits that piggyback neatly onto the wildly popular SXSW music festival, the Eco gathering lures the brightest minds in the public, private and academic sectors.
---
Austin-bound: Who's going to SXSW Eco this year?
---
It now even attracts stars from the world of art (Shepard Fairey, creator of the iconic Obama "Hope" posters, will give this year's keynote address) and entertainment (actor Adrian Grenier, who'll co-present at a panel on "creative media").
The event, which runs Oct. 7 through Oct. 9, also attracts its share of Oregon leaders eager to share their ideas while learning more about their peers in other regions.
Val Fishman, the Bonneville Environmental Foundation's vice president of corporate partnerships, is a panelist in the seminar "Keeping Rivers Flowing: Innovative Strategies." Fishman will detail the Change The Course effort that her foundation is working on with, among others, National Geographic.
"We always look forward to trying out new events and sustainable business conferences, and I'm looking forward to networking with others who are speaking on water issues," Fishman said.
Ecotrust will also be well-represented at SXSW Eco, with senior media manager Oakley Brooks and Brent Davies, the group's vice president of forests and ecosystem services, making the jaunt.
"Taking better advantage of the services that nature provides is a top priority for many urban areas," Davies said. "We're looking forward to sharing our experiences from the Northwest and to learning from people in other regions of the country and from around the world."
Click through on the photo above to meet some of the Oregon contingent who'll represent at SXSW Eco, along with a few other notables appearing at the conference.
Comments
If you are commenting using a Facebook account, your profile information may be displayed with your comment depending on your privacy settings. By leaving the 'Post to Facebook' box selected, your comment will be published to your Facebook profile in addition to the space below.