Kitzhaber, governor peers ink climate change accord
By Andy Giegerich
Digital Managing Editor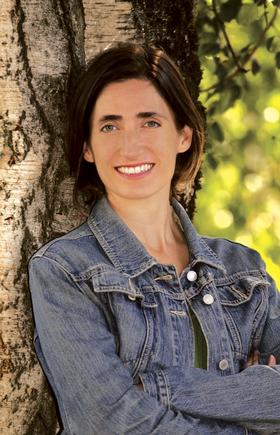 Andrea Durbin, the Oregon Environmental Council's executive director, backs the Pacific Coast Action Plan on which Oregon Gov. John Kitzhaber and others will embark.
Supporters of a comprehensive climate change plan developed by three Western states and British Columbia say the plan marks "a great day for West Coast climate leadership."
The Pacific Coast Action Plan calls for leaders of Oregon, California, Washington and British Columbia to "account for the costs of carbon pollution" and create programs that "create consistency and predictability" across the 53 million-resident region.
Oregon Gov. John Kitzhaber appeared at the initiative's announcement in San Francisco along with California Gov. Jerry Brown and Washington Gov. Jay Inslee. British Columbia Premier Christy Clark participated by video conference in the press conference.
"Oregon supports the Action Plan because we are already seeing how our commitment to clean energy is changing the face and fortune of our state, accounting for $5 billion in economic activity and 58,000 jobs," said Kitzhaber. "The debate is over. The scientific community no longer disputes that climate change is happening and human-caused. But regardless of where you stand on this question, there's another good reason to act: transitioning to a clean economy creates jobs."
"Each of the governments here is already taking bold steps on climate change; by joining forces, we will accomplish even more," added Inslee.
Under the initiative, California and British Columbia will maintain existing carbon pricing programs along with their respective clean fuel standards. Oregon and Washington will move forward on similar policies. During their 2013 session, Oregon lawmakers jettisoned a package that would have extended a clean fuels sunset beyond 2015.
Comments
If you are commenting using a Facebook account, your profile information may be displayed with your comment depending on your privacy settings. By leaving the 'Post to Facebook' box selected, your comment will be published to your Facebook profile in addition to the space below.