OLCV lawmaker rankings: Scores lowest since 2005
By Andy Giegerich
Digital Managing Editor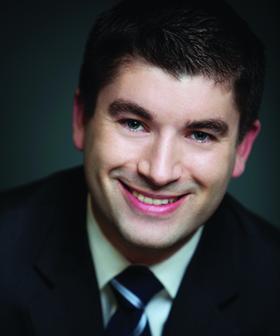 Rep. Jules Bailey won top honors from the Oregon League of Conservation Voters for his work during the 2013 legislative session.
In issuing its 2013 Environmental Scorecard, the Oregon League of Conservation Voters has weighed in on a legislative session filled with decided victories and bitter defeats.
As such, lawmakers logged their lowest average scores since 2005, according to the OLCV's scorecard that was issued late last week. The analysis details how Oregon's Representatives and Senators voted on 18 conservation bills.
The group handed out its highest accolades to Rep. Jules Bailey, a Portland Democrat who was named Environmental Leader of the Year for his work as chair of the House Energy and Environment Committee. Sen. Jackie Dingfelder was named Watchdog of the Year. Bailey and Dingfelder are leaving their posts, Bailey to run for Multnomah County Commission, Dingfelder to work for Portland Mayor Charlie Hales.
Rep. Jason Conger and Rep. Alissa Keny-Guyer won the "Dynamic duo" award for teaming up on a measure to require manufacturers disclose harmful chemicals in children's toys. The measure passed the House but failed to make it through the Senate.
Rep. Ben Unger was named OLCV's Rising Star while Democratic Sen. Alan Bates and Rep. Shemia Fagan won the group's Perseverance Awards. Democrats Dingfelder, Unger and Representatives Michael Dembrow and Carolyn Tomei received scores of 100 percent on the group's bill scorecard.
Sen. Ted Ferrioli, the Senate's minority leader, tallied a 0 percent score from OLCV during the 2013 session. He scored a 62 percent in 2011, an anomaly given his lifetime 13 percent score.
Also chalking up 0 percent scores this year were Sen. Herman Baertschiger and Sen. Jeff Kruse, both Republicans.
Comments
If you are commenting using a Facebook account, your profile information may be displayed with your comment depending on your privacy settings. By leaving the 'Post to Facebook' box selected, your comment will be published to your Facebook profile in addition to the space below.