Oregon to help World Bank fix nation's ocean issues
By Lee van der Voo
Contributing Reporter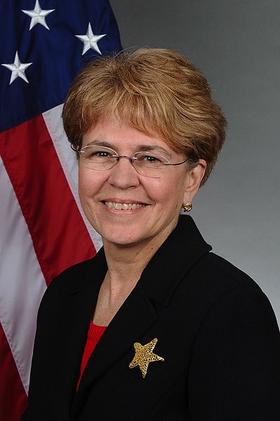 Oregon oceanologist Jane Lubchenco says the state has many traits that will serve the World Bank's new ocean-oriented mission well.
A World Bank panel is calling for public-private partnerships to improve the health of the world's oceans.
In a report released Wednesday, the panel convened by the World Bank's Global Partnership for Oceans — an alliance of more than 140 governments, social groups, industry and other interests — encouraged greater cohesion between ocean users and a focus on holistic policy goals.
The recommendations followed an extended inquiry by 21 experts from 16 countries, including two ocean experts with Oregon ties. Jane Lubchenco, former administrator of the National Oceanic and Atmospheric Administration and a research professor at Oregon State University, and Dawn Wright, a former OSU professor and now a chief scientist at the Environmental Systems Research Institute in New York, participated in the work.
The panel also included CEOs of some of the largest seafood companies in the world — including Thai Union Frozen Products, Bumble Bee Foods and High Liner Foods — and government officials and prominent conservationists.
"They are achieving sort of a high level degree of consensus around the need for new kinds of partnership of the oceans," said Astrid Scholz, president of Ecotrust, which recently launched the for-profit venture Point 97 to tackle marine tech solutions. She said it's encouraging to see a global institution like the World Bank putting oceans on their agenda, and that the shifting outlook could mean industries like tourism, shipping, and renewable energy begin to take a more active role in ocean stewardship.
To date, she said, "I don't think many of these industries see themselves in that role."
Comments
If you are commenting using a Facebook account, your profile information may be displayed with your comment depending on your privacy settings. By leaving the 'Post to Facebook' box selected, your comment will be published to your Facebook profile in addition to the space below.