Oregon's justice department to sue EPA
By Andy Giegerich
Digital Managing Editor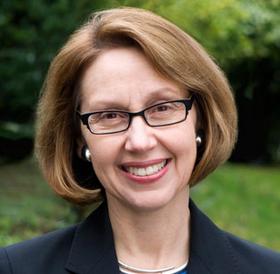 Oregon Attorney General Ellen Rosenblum said Wednesday the state will join a lawsuit against the EPA regarding emissions from wood stoves.
Oregon's attorney general has joined six of her peers in suing the U.S. Environmental Protection Agency for allegedly not adequately limiting air pollution emissions from new residential wood stoves and heaters.
Ellen Rosenblum's office announced the move Wednesday. Oregon joins New York and five other states in charging EPA with remaining inactive for 25 years on wood stove emission standards, in violation of the Clean Air Act.
Oregon and the other states maintain EPA's existing emissions limits leave out popular residential wood stove and heater types because they're outdated.
"Smoke from residential woodstoves pose a real threat to air quality, in rural Oregon and the Portland-area," Rosenblum said in a release. "This lawsuit will put pressure on EPA to comply with the Clean Air Act and provide overdue leadership in requiring new woodstoves meet stricter pollution standards. That would save consumers money, improve local air quality, and safeguard public health."
Soot in wood smoke can trigger asthma attacks and even lead to heart attacks. The EPA itself recently estimated that soot from wood-burning devices contributes 13 percent of all soot pollution in the country.
Communities such as Klamath Falls and Oakridge violate the fine particulate standard because wood stove there accounts for more than 70 percent of emissions. Lakeview, Burns and Prineville are also close to violating the standard.
The EPA must set pollution emission limits for various types of emission sources.
Connecticut, Maryland, Massachusetts, Rhode Island, Vermont and the Puget Sound Clean Air Agency are joining Oregon and New York in the suit.
Comments
If you are commenting using a Facebook account, your profile information may be displayed with your comment depending on your privacy settings. By leaving the 'Post to Facebook' box selected, your comment will be published to your Facebook profile in addition to the space below.