Propane industry chief talks gas's clean attributes
By Andy Giegerich
Digital Managing Editor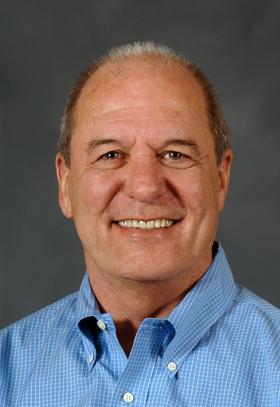 Roy Willis says Portland is a thriving market for propane.
When the Propane Education & Research Council meets today in Portland, Roy Willis will be in his element.
Willis is the group's president and CEO, and he's very willing to talk about how propane is widely considered an alternative fuel form. To that end, his group earned notice recently by donating several propane mowers to the National Mall, in Washington, D.C.
The move aimed help cement propane's status as a clean fuel.
We snagged a few minutes of Willis's time and asked him to answer some questions about propane by email. Here's what he had to say.
Sustainable Business Oregon: What brings you to town?
Roy Willis: My colleagues and I are in Portland for a meeting of the Propane Education & Research Council, a 21-member board that collects an assessment from propane companies and uses the revenue for research and development, safety and training programs. PERC, as it is known, is a technology incubator that helps manufacturers bring new propane-fueled products to market. PERC is headquartered in Washington, D.C.
SBO: Have you ever been to Portland before?
Willis: We come to Portland as often as we can. We were here in July 2011.
SBO: Is this a good market for you?
Willis: Portland is a terrific market for propane. Portland Public Schools, for instance, has been running buses on propane autogas for nearly 30 years. About 80 percent of the buses in its fleet are fueled by propane autogas. Compared with diesel, propane autogas has helped the school bus fleet cut emissions by 25 percent and cut fuel costs by nearly 50 percent. Bend-La Pine is another Oregon school district with a large fleet of buses that run on propane autogas.
Comments
If you are commenting using a Facebook account, your profile information may be displayed with your comment depending on your privacy settings. By leaving the 'Post to Facebook' box selected, your comment will be published to your Facebook profile in addition to the space below.