Solar Oregon's chief leaves for Lockheed Martin role
By Andy Giegerich
Digital Managing Editor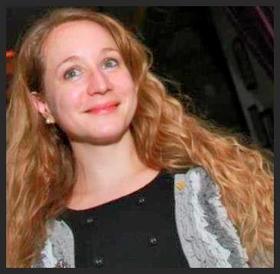 Claire Carlson will help develop an Energy Trust of Oregon program in her new Lockheed Martin role.
Solar Oregon's leader is leaving the advocacy group for a post with Lockheed Martin's energy department.
Claire Carlson, who'd spent four years leading Solar Oregon, will work with her new company's energy and environment services division on program development for Energy Trust of Oregon's Multifamily program.
Ron "Mac" McDowell, the group's president, will step into Carlson's shoes.
"After ... working with advocates, homeowners, business owners, industry members and others, I feel that I am, and will remain, part of an increasingly important and growing community (that) recognizes the need to increase our individual contributions to the energy needs of our state and our world," Carlson wrote in a letter announcing her departure.
"From day one I have had the privilege to learn from, and work next to, a diverse and passionate network of solar energy supporters who recognize the value of Solar Oregon's mission to lead the way to a clean energy future by demonstrating the successful use of solar energy and who choose to live this through their personal and business choices."
Carlson said she'll remain with the group as a volunteer and solar advocate.
The 34-year-old nonprofit Solar Oregon provides outreach and education on solar technology and its applications. The group works with the professional and corporate communities.
Comments
If you are commenting using a Facebook account, your profile information may be displayed with your comment depending on your privacy settings. By leaving the 'Post to Facebook' box selected, your comment will be published to your Facebook profile in addition to the space below.