VOIS to guide Green Drinks, seeks prominent advocacy role
By Andy Giegerich
Digital Managing Editor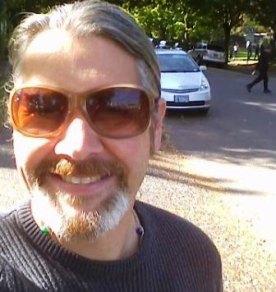 Tony Fuentes, VOIS's president, said the group is eager to see how its stewardship of Portland's Greendrinks events will shape up.
A popular monthly gathering of Portland environmental advocates could soon transform into a more issue-oriented group.
The Voice for Oregon Innovation and Sustainability group will assume the organizational mantle for Portland's Green Drinks group that's provided many a networking option for fledgling business leaders. Portland Green Drinks, which is informally run by volunteers and takes place every Tuesday, attracts those whose work in environmental and sustainability-related jobs.
The move, which came about because the key local Green Drinks organizers have decided it's time to pass the event's baton, could result in more external activities for Green Drinks participants.
"Green Drinks has always been a social gathering and a discussion space" for lectures and various presentations, said VOIS's Tony Fuentes. "I feel the addition of VOIS will mean a more action-orientation. (Participants) will still meet people and learn about things, but, by design, there's an organization now that can take the conversation to the next level."
Such as?
"Like, with (pollution from) coal trains: What can we do about this?" Fuentes said. "It's TBD, but in terms of the discussion, there's a new dimension that VOIS can bring to the table ... It could be activism in terms of policy and entrepreneurship."
Heather Schrock, a Green Drinks board member, said she and her colleague Brighton West were ready to step down from their de facto leadership posts. The ReDirect Guide's Robin Wang is working with Fuentes and VOIS on future Green Drinks/VOIS activities, which Fuentes said are still in development.
Comments
If you are commenting using a Facebook account, your profile information may be displayed with your comment depending on your privacy settings. By leaving the 'Post to Facebook' box selected, your comment will be published to your Facebook profile in addition to the space below.