NW Natural customers get smarter about carbon
By Andy Giegerich
Digital Managing Editor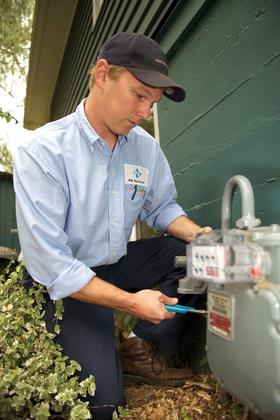 Northwest Natural has added 21,000 customers to its Smart Energy roster.
Some 21,000 Oregon utility users stand to get a little smarter this year.
Northwest Natural Gas Co. (NYSE: NWN) revealed this week it has enrolled 21,000 customers in its Smart Energy program. The offering aims to offset carbon emissions.
The customers joined the program between May 1 and Oct. 31, NW Natural reported.
Their enrollment sparked a $10,000 donation from the utility to the Oregon State Parks Foundation. The donation aims to back the Foundation's ongoing efforts restore iconic cultural landmarks within Oregon's state park system.
The Smart Energy program allows NW Natural customers to offset greenhouse gas emissions from their energy use by supporting local projects that capture methane from cow waste and convert it into a renewable energy source.
Comments
If you are commenting using a Facebook account, your profile information may be displayed with your comment depending on your privacy settings. By leaving the 'Post to Facebook' box selected, your comment will be published to your Facebook profile in addition to the space below.