PECI helps affirm usefulness of new plug load metrics
By Andy Giegerich
Digital Managing Editor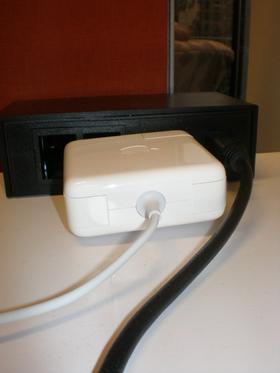 A local energy specialist has helped test a new set of plug load energy use measures.
The New Buildings Institute developed what the group says are the first ever plug load energy use metrics, which will allow commercial building owners and managers to more easily gain insight into their buildings' energy use and become more energy efficient.
Portland-based PECI used the NBI metrics earlier this year to assess plug load energy use at its First and Main Building headquarters in downtown Portland. The study inspired an energy-saving campaign that resulted in an 18 percent kWh reduction of PECI's plug load.
The Energy Information Agency notes that 15 percent to 20 percent of energy use can be attributed to the plug load of computers, monitors, printers, desk lamps and telephones. In buildings with upgraded HVAC and lighting systems the plug load can reach as high as 50 percent of total energy use.
NBI aims to set benchmarks for plug load energy use and make it easier for building owners and managers to improve energy efficiency. The methodology allows for simple comparisons of plug load energy use across commercial buildings.
PECI equipped its office with an energy management system that allows circuit-level monitoring of energy use throughout the office space.
The group found that while its performance during business hours was good, its overnight plug load fared more poorly.
"We discovered our higher overnight plug load was primarily due to people leaving their computers in 'sleep mode' when they left the office for the day," said Joan Effinger, PECI's engineering manager. "We were excited to use the findings as an opportunity to improve."
PECI launched a campaign that convinced more people to completely shut off their computers at the end of the day
Comments
If you are commenting using a Facebook account, your profile information may be displayed with your comment depending on your privacy settings. By leaving the 'Post to Facebook' box selected, your comment will be published to your Facebook profile in addition to the space below.