Alta's latest bike-share program is divine for Providence
By Andy Giegerich
Digital Managing Editor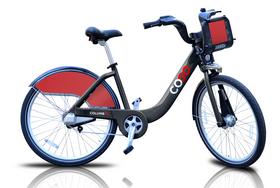 Courtesy Alta Bicycle Share
The Alta bike-share program is set to hit Rhode Island a few months before the offering is slated to land in Portland.
Providence is set to add the Alta program, which would bring 200 bicycles and 20 bike-share stations to the city. Alta already runs the bike share programs in New York and Boston.
As with its Portland plans, Alta hopes to procure a corporate sponsor for the bike-sharing program. The Portland Tribune reported last week that Alta is close to finding a partner and that the program could launch by the summer.
Alta told Providence officials it could start the system within six months of landing a corporate sponsor.
The Providence system would cost $2 per hour after a free first 30 minutes. One-year memberships would be available for between $60 and $80, according to the ecoRI website.
Comments
If you are commenting using a Facebook account, your profile information may be displayed with your comment depending on your privacy settings. By leaving the 'Post to Facebook' box selected, your comment will be published to your Facebook profile in addition to the space below.