Ecotrust's newest forest fund off to a good start
By Andy Giegerich
Digital Managing Editor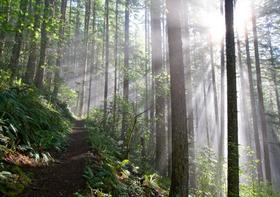 Ecotrust's forest management arm has raised about one-third of its funding goal.
A Securities and Exchange Commission filing that landed two days before Christmas indicates that the Ecotrust Forests II LLC fund has collected $24.2 million of a planned $75 million offering. The fund is seeking a minimum of $1 million from outside investors looking to back Ecotrust's Forest Management efforts.
The investment arm, which sustainably manages Northwest forestland, already has about $100 million in assets under management.
The fund is offering securities in the form of equity, according to the filing.
Sustainable timber investments can help diversify portfolios while offering "inflation hedging qualities of real assets," Ecotrust officials said last fall.
Comments
If you are commenting using a Facebook account, your profile information may be displayed with your comment depending on your privacy settings. By leaving the 'Post to Facebook' box selected, your comment will be published to your Facebook profile in addition to the space below.