EPA fines two Albany area companies for hazardous waste misdeeds
By Andy Giegerich
Digital Managing Editor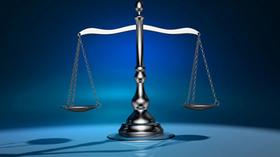 Two western Oregon companies will pay close to $1 million in civil penalties related to improper storage and transportation of hazardous materials.
Oregon Metallurgical of Albany and TDY Industries of Millersburg will pay a combined $825,000 in civil penalties to the state. The penalty, reported by the Environmental Protection Agency, aims to "resolve alleged violations related to improper storage, transportation and disposal of anhydrous magnesium chloride," which is a reactive hazardous waste that can pose serious fire and explosion threats.
Oregon Metallurgical and TDY Industries allegedly illegally shipped approximately 160 million pounds of hazardous wastes to Oregon landfills that weren't equipped to dispose of untreated reactive wastes.
The facilities produce and process titanium and zirconium, which generate large quantities of anhydrous magnesium chloride as a byproduct.
The companies are wholly owned subsidiaries of Pittsburgh-based Allegheny Technologies Inc.
Comments
If you are commenting using a Facebook account, your profile information may be displayed with your comment depending on your privacy settings. By leaving the 'Post to Facebook' box selected, your comment will be published to your Facebook profile in addition to the space below.