Egan leaves Pacific Power for Nevada energy role
By Andy Giegerich
Digital Managing Editor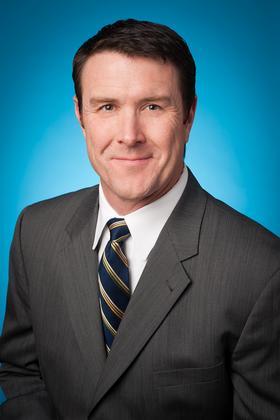 Pat Egan will oversee customer service for NV Energy.
An Oregon business and policy mainstay is taking his energy knowledge south.
Pat Egan is swapping positions from his VP role at PacifiCorp to senior vice president of customer operations for Las Vegas-based NV Energy. Both businesses are part of the Mid-American Energy Co. holdings family.
Egan, who came to Pacific Power in 2006 after serving as then-Oregon Gov. Ted Kulongoski's chief of staff, formally moved into the role just before Jan. 1. The change has been in the works for some time: Egan had begun making the transition to the Nevada company in May.
Egan will oversee NV Energy's customer service group. The tasks include managing call services, billing, metering and energy efficiency.
"Nevada's doing some interesting things: They're moving toward using more renewables and they're using more technology," Egan said. "It's a good professional opportunity."
Mid-American is part of the Berkshire Hathaway family of companies.
Egan learned the energy ropes from Pacific Power head Pat Reiten and other team members after his stint with Kulongoski.
"I've learned an incredible amount here," Egan said. "At the end of the day, there are similarities between customers and constituents. You have to keep everyone as happy as possible."
Egan added that he won't be a stranger in his old stomping grounds.
"The most difficult part has been the personal part of pulling myself out of Oregon," he said. "I love Oregon and I'll be back as often as I can possibly be. I'm still a Beaver, I'm still an Oregonian and I have lots of roots and connections here."
Comments
If you are commenting using a Facebook account, your profile information may be displayed with your comment depending on your privacy settings. By leaving the 'Post to Facebook' box selected, your comment will be published to your Facebook profile in addition to the space below.