Meet SBO's 15 people to watch in 2014 (Photos)
By Andy Giegerich
Digital Managing Editor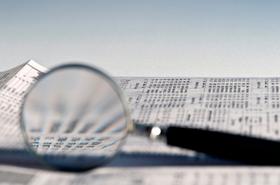 Click through for a closer look — in no particular order — at 15 hearty souls whose hard work and passion are expected to shape the sustainable business world's prospects in 2014.
Here they are, the industry movers, the nonprofit titans, the local foodie favorites and the policy kingpins who'll shape sustainable businesses' prospects in 2014.
---
Fifteen for '14: Meet SBO's 15 people to watch in 2014
---
SBO chose the following 15 people — actually, once one election is over, the list will be winnowed to 14 — based on their ability to affect change, positive or otherwise, on a still-relatively nascent operating form. They come from the worlds of sports, finance, government and manufacturing, just to name a few areas.
Did we miss anyone? Almost certainly. Feel free to let us know in the comments section below if there's anyone deserving of, well, being watched in the coming year.
In the meantime, click through on the image above for a glimpse of those who'll shake the sustainable business world by its very foundation over the next 12 months.
Comments
If you are commenting using a Facebook account, your profile information may be displayed with your comment depending on your privacy settings. By leaving the 'Post to Facebook' box selected, your comment will be published to your Facebook profile in addition to the space below.