PSU's new institute to meld economic, environmental studies
By Andy Giegerich
Digital Managing Editor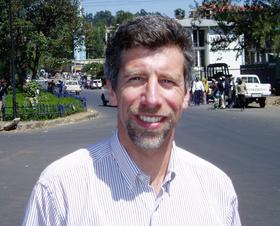 Randall Bluffstone will serve as the director of the Institute for Economics and the Environment.
A new academia-driven effort aims to tackle the economics of climate change and other critical environmental issues.
Portland State's new Institute for Economics and the Environment will enlist partners from around the area in hopes of cracking the code on such matters as ecosystem services, carbon pricing and trade-offs associated with genetically modified crops.
"Faculty and students working with the institution will be on the cutting edge of issues that span environmental and economic sciences," said Randall Bluffstone, director of the Institute for Economics and the Environment and an Institute for Sustainable Solutions Fellow.
The Institute will introduce itself with a series of events such as the "Environment, Economics and You" speaker series that launches Jan. 29. Angus Duncan, president of the Bonneville Environmental Foundation and chair of the Oregon Global Warming Commission, will provide an update on Oregon's progress on climate change.
The Institute will also host a Feb. 6 panel discussion called "Should Oregon Take the Lead on Carbon Taxes?"
As far as curricula, the Institute will offer short courses on "environmental economics analytical methods for working professionals." It will also run climate change-related projects in Nepal and Ethiopia.
Comments
If you are commenting using a Facebook account, your profile information may be displayed with your comment depending on your privacy settings. By leaving the 'Post to Facebook' box selected, your comment will be published to your Facebook profile in addition to the space below.