SolarWorld's Asbeck to Obama: China policies put U.S. sector in 'grave' danger
By Andy Giegerich
Digital Managing Editor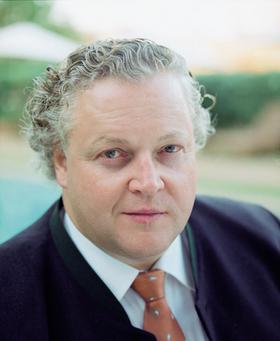 Frank Asbeck warned that without reforms, the U.S. solar industry faces dire consequences.
The chairman of SolarWorld, in a letter to President Obama, said that Chinese trade practices could have dire consequences on the U.S. solar industry.
Frank Asbeck, who's also the company's founder and CEO, asked President Obama to support "rule of law in solar trade." Doing so otherwise could have "grave" consequences on SolarWorld and other U.S. makers.
SolarWorld employs hundreds in Hillsboro.
Here's the full text of Asbeck's letter.
Dear President Obama,
In your most recent State of the Union Address, it was gratifying to hear you single out the U.S. solar industry as a global success. We support your passion for the spread of clean energy and the benefits it can bring to the West's economy, energy security and environment.
I have profound faith in U.S. solar technology manufacturing. The company I founded and lead, SolarWorld, has invested more than $600 million of its own money in building factories on U.S. soil. Many other U.S. companies share this vision for solar manufacturing in the United States.
Today, however, that vision stands in grave danger. I must tell you respectfully, President Obama, that illegal trade practices threaten to destroy any ongoing U.S. role in global solar-industry competition. China is improperly seizing control of an industry that the United States invented, pioneered and grew.
Beginning a few years ago, the Chinese government saw an opportunity not to join but to exploit and dominate this growing industry, as it has done with many other industries. Through state planning, billions of dollars of government subsidies and below-cost pricing, China built massive solar production capacity – enough to supply the world twice over – and drove down pricing to unsustainable levels. It harvested U.S. taxpayer-funded incentives, while keeping foreign competitors out of its own market.
Comments
If you are commenting using a Facebook account, your profile information may be displayed with your comment depending on your privacy settings. By leaving the 'Post to Facebook' box selected, your comment will be published to your Facebook profile in addition to the space below.