Trade commission: China and Taiwan harm SolarWorld and other suppliers
By Andy Giegerich
Digital Managing Editor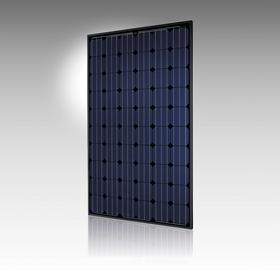 SolarWorld officials the ITC ruling paves the way for Chinese and Taiwanese competitors to face more difficult export processes.
The area's leading solar panel manufacturer is claiming victory after a much-awaited ruling from a trade council.
SolarWorld trumpeted word from the U.S. International Trade Commission that U.S. imports of Chinese and Taiwanese solar panels are "injuring the domestic manufacturing industry."
The ruling will influence duties placed on panels that enter the U.S. from those countries.
"This vote is a threshold determination that merely establishes the basis for the Commerce Department issuing preliminary and final determinations this spring on anti-subsidy and anti-dumping duties, which are effective immediately," explained SolarWorld's Ben Santarris, in an email. "Next will be final determinations ... Then, for the case to conclude and final duties imposed, the ITC must make a similar injury determination with at least three votes in our favor, effectively ratifying the whole deal."
The case could continue into next February, he said.
Even though China enjoys no production cost advantage, government-sponsored Chinese producers have used "illegal, export-intensive subsidies and artificially and temporarily low pricing tactics to undermine them," SolarWorld officials have long maintained.
"Step by step, U.S. solar producers are returning to a day when they no longer are forced to compete with the government of China," said Mukesh Dulani, president of Hillsboro-based SolarWorld Industries America Inc., in a statement. "Our own factories here in Oregon are surrounded by several campuses of Intel, the world's largest semiconductor producer and a U.S. manufacturing success story. So please do not tell us that U.S. manufacturers who pioneered and built the solar industry cannot compete globally under conditions of fair trade."
Comments
If you are commenting using a Facebook account, your profile information may be displayed with your comment depending on your privacy settings. By leaving the 'Post to Facebook' box selected, your comment will be published to your Facebook profile in addition to the space below.