REITs, master limited partnerships could make playing field more level for renewables
By Duncan Delano and Kimberlee Stafford, Tonkon Torp LLP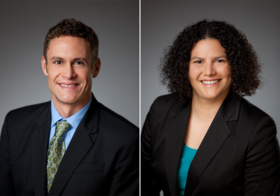 Duncan Delano & Kimberlee Stafford are members of Tonkon Torp LLP's environmental and natural resources practice group.
Despite recent technological advances, renewable energy still needs assistance to compete in today's energy market.
With the reduction in business energy tax credits, only a temporary and short-lived extension of the federal production tax credit, and a general lack of parity with fossil fuel production, the current financing market for renewables is hurting.
Two new approaches to encourage investment in renewable energy may be just what are needed to jumpstart the market: master limited partnerships (MLPs) and real estate investment trusts (REITs). With a little help from Congress and a straightforward ruling from the U.S. Treasury Department, these two investment vehicles could encourage widespread investment in renewables.
MLPs are a type of business entity that combines the tax advantages of a partnership — that is, profits are passed through and not taxed at the entity level — with ownership units that are publicly traded like corporate stock. MLPs have long been available under the U.S. tax code for financing fossil fuel-related energy projects but not for "inexhaustible" energy resources.
Bills currently in both houses of Congress, however, propose expanding the availability of MLPs to renewables, and these bills enjoy strong (rare) bi-partisan support.
MLPs are made up of a general partner, who owns 2 percent of the company and makes all day-to-day operational decisions, and various limited partners, who collectively own 98 percent of the company and are insulated from liability. Thus, capital costs are distributed among the many limited partners, and dividends are then passed on to the limited partners.
Comments
If you are commenting using a Facebook account, your profile information may be displayed with your comment depending on your privacy settings. By leaving the 'Post to Facebook' box selected, your comment will be published to your Facebook profile in addition to the space below.