Flourishing Enterprise: An introduction
By Paul Werder, LionHeart Consulting
LionHeart Consulting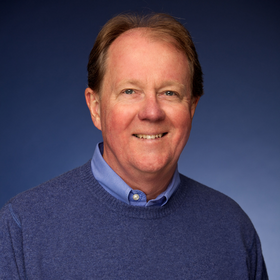 Paul Werder founded LionHeart Consulting in 1983.
In 2011 I was invited to explore a powerful proposition: "Could spirituality be an essential component to help business leaders solve the world's growing social and environmental problems?" The board of the Fowler Center for Sustainable Value at Case Western University had determined that this exploration was worthy of a distinguished fellows program and I received one of their six appointments.
Our work over the past two years is now being compiled in a book, called "The Flourishing Enterprise." We hope to publish the book in 2014 with Stanford Press.
So, our answer to the opening question is a resounding "Yes, we must make it so!" and I cannot wait to share what we have learned. Sustainable Business Oregon has graciously offered me this monthly column to share my thoughts on this topic and interview some of the people I have met along this journey.
Our first lesson came from another one of the fellows, John Ehrenfeld, who brought us the idea that the word sustainability itself needed to be reexamined. In listening to his definition of sustainability as the "possibility that humans and other life will flourish on earth forever," I was immediately taken with a more inspiring future. The word flourish means to "grow well, to thrive, to prosper, to live to the fullest."
And it met me exactly where my own idealism and spiritual sensitivity lands. It's about all of humanity, and all of life, and forever.
If my Sufi background of 15 years has taught me one thing, it is the concept of unity or oneness. Beyond the superficial appearance of a world full of differences, there is a much deeper experience of interconnectedness available. There is humanity, not many nations. The astronauts found no borders on our planet when they peered down from above. There is only one religion, the religion of love. The core teaching at the center of every major spiritual tradition is universal love.
Comments
If you are commenting using a Facebook account, your profile information may be displayed with your comment depending on your privacy settings. By leaving the 'Post to Facebook' box selected, your comment will be published to your Facebook profile in addition to the space below.