Voices: Building products should be transparent and declared
By Amanda Sturgeon, International Living Future Institute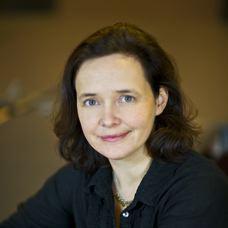 Amanda Sturgeon is Vice President of the Living Building Challenge at the International Living Future Institute. She is a licensed architect and was recently elected as a Fellow of the American Institute of Architects.
Almost a year ago, the International Living Future Institute launched a new program: "Declare, the ingredients label for building products."
Declare supports the Institute's Living Building Challenge program by providing a free online searchable database of building materials with a clear ingredients list.
Although it seems like a simple concept, the contents of most building products remains a mystery to those who purchase them, and the declaration of ingredients is the first step to identifying whether a building product contains toxic chemicals or not. Since the launch of Declare, almost 60 products, with their ingredients and labels, have been listed in the database.
Toxic chemicals and compounds are pervasive in building products, endangering human health and the resilience of our ecosystems. Toxic ingredients not only harm building occupants, they cause damage all along their lifecycle: from extraction and manufacturing to construction and disposal. They poison our rivers and oceans, and fill our indoor air with cancer-causing compounds.
The production of common building materials, such as PVC, release dioxins, some of the most potent toxins known to humans with a high propensity to bio-accumulate, increasing in toxic concentration as they move up the food chain.
Despite a growing mountain of research demonstrating the detrimental impact of toxic building materials and increasing public awareness of this fact, change has been slow.
Architects and engineers want to make the right decisions when designing and constructing buildings, and innovative product manufacturers should be recognized for developing ecologically sound products. But green washing and a lack of verifiable product information is impeding progress.
Comments
If you are commenting using a Facebook account, your profile information may be displayed with your comment depending on your privacy settings. By leaving the 'Post to Facebook' box selected, your comment will be published to your Facebook profile in addition to the space below.