Flourishing Enterprise: Returning to a relationship-based economy
By Paul Werder, LionHeart Consulting
LionHeart Consulting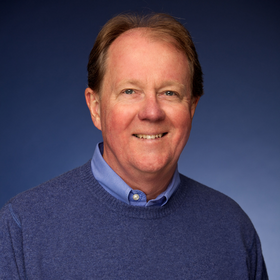 Paul Werder founded LionHeart Consulting in 1983.
Editor's note: This is the second contribution in a series by Paul Werder on the 'Flourishing Enterprise,' a working concept and the title of his forthcoming book that looks at the intersection of spirituality and business. You can read his introduction to the concept here.
John R. Ehrenfeld, a vibrantly youthful man approaching his mid-eighties, has been thinking and writing about sustainability for a long time. He fits my definition of a thought leader, as evidenced by his two books; "Sustainability by Design" and "Flourishing: A Frank Conversation about Sustainability," written with his colleague Andy Hoffman. I had the privilege of working with John as Fowler Center Distinguished Fellows working on the forthcoming book called The Flourishing Enterprise, and asked him to share his thoughts on a few questions that are critical to our future.
Paul Werder: What did you learn from our experience of nine very different people writing one book with a unified message?
John Ehrenfeld: We all had to be open and listen more than we were used to! But most importantly, the idea of spirituality shifted for me. It went from just a little thought about what it is and where it comes from, to seeing how important it is. I realize now it is not just one of the many concerns we need to take care of, but that it is a separate category all of its own: It's a transcendent mystery that has been part of human experience from the very beginning.
Werder: Why is the idea of returning to a relationship-based economy so important when our society is becoming more and more transactional in our business dealings?
Comments
If you are commenting using a Facebook account, your profile information may be displayed with your comment depending on your privacy settings. By leaving the 'Post to Facebook' box selected, your comment will be published to your Facebook profile in addition to the space below.