Oregon companies driving innovation and jobs
By Emmaline Pohnl, Drive Oregon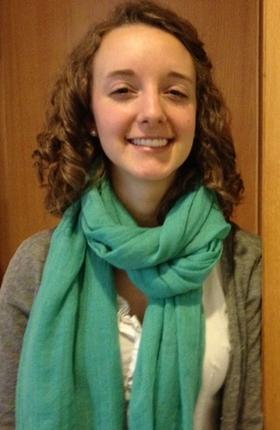 Emmaline Pohnl is Drive Oregon's program manager. She oversees the organization's membership services, grant programs, monthly event series and marketing and communications efforts.
Oregon is nationally recognized for its leadership in the adoption of advanced transportation technology and more sustainable mobility patterns.
In particular, our state earns acclaim for its success in deploying electric vehicles and a strong network of charging stations to support drivers who have chosen to "go electric." We have the most robust fast-charging network in the entire country, thanks to West Coast Electric Highway, and the nation's highest number of public charging stations per capita.
Together, this strong network supports the nearly 3,000 electric vehicles and counting that drive on our roads. Oregon, with its collaborative approach and policy focus on clean technology, is continually referenced as a model for electric vehicle deployment.
What people may not be as familiar with is Oregon's role as a driver of creative innovation at the industry level. Our state is not the Michigan of electric vehicles. That is, we do not have major manufacturers producing electric vehicles for the consumer market. But we don't aspire to do so, either. The production of cars, in fact, will represent a relatively small portion of the overall electric vehicle market's profits over the next 10 years.
According to a recent report by market research firm IDTechEx, electric cars will comprise just 10 percent of all electric vehicle manufacturing profits over that time frame. Other forms of specialty electric and hybrid vehicles, such as electric forklifts, buses, planes, airport tugs and other special heavy equipment will be where the majority of value is.
Oregon is perfectly positioned to reap the benefits of this trend toward specialty electric vehicle manufacturing. We are home to many leading firms producing electric vehicles designed for moving goods, transporting people, and doing heavy work in new, improved ways.
Comments
If you are commenting using a Facebook account, your profile information may be displayed with your comment depending on your privacy settings. By leaving the 'Post to Facebook' box selected, your comment will be published to your Facebook profile in addition to the space below.