Voices: More rumbles from the coming adaptation avalanche
By Mark Trexler, The Climatographers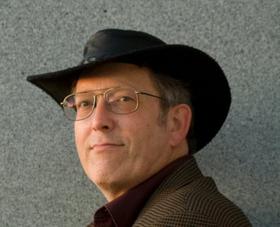 Mark Trexler is chief climatographer at The Climatographers in Portland.
Dexter Gauntlett's Aug. 29 blog "The coming avalanche of adaptation dollars" makes the case that climate change adaptation will be a major source of new revenue for consultants and other organizations in the Pacific Northwest.
I agree with the general direction of most of the information that Gauntlett cites. Adapting to climate change will be expensive, and adaptation is likely to become a substantial industry in its own right. I could quibble about the details and about Gauntlett's sources, partially because many current activities can be categorized as either mitigation or adaptation spending when it comes to quantifying spending on something like adaptation.
That makes it difficult to figure out what the numbers in EBI's reports really mean. But that's not really the point. We agree that many dollars will have to be spent.
One huge problem, however, is that a great deal of this spending will end up being a zero-sum game. The hundreds of billions or even trillions of dollars ultimately spent on adaptation will have to come from somewhere.
This summer's fires are a great example. The Forest Service's fire-fighting budget for 2013 is already exhausted, arguably based on the organization's efforts to adapt to climate change (e.g. having to fight more fires). The USFS is now raiding other agency budgets to make up the difference.
Similarly, as cities have to spend serious money on adaptation, where is that money going to come from? To date, a lot of the adaptation planning undertaken by cities has been paid for by stimulus funding grants from the federal government. Most cities have no idea where they'll get the money for major infrastructure projects that might be required to adapt to future climate change.
Comments
If you are commenting using a Facebook account, your profile information may be displayed with your comment depending on your privacy settings. By leaving the 'Post to Facebook' box selected, your comment will be published to your Facebook profile in addition to the space below.