A guide to Oregon's low-car insurance options
By David Levine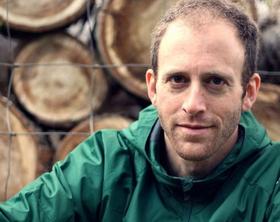 David Levine is a part-time teacher and freelancer who volunteers his time to such organizations as the Oregon Environmental Council.
Ever wonder why most ads for car insurance try to grab your attention with oddball humor that has nothing to do with cars?
Because for most of us, auto insurance is boring. And whether we find it sleep-inducing or just don't have the time and energy, most of us don't regularly shop around for a better rate when we should.
Meet "Pay-as-you-Drive" (PAYD) insurance. It's not as entertaining as a caveman or gecko, but it's better for your wallet and the world.
PAYD (also known as "usage-based") insurance has been bandied about in sustainability circles for more than two decades. The Oregon Environmental Council helped pass a law in the 2003 Oregon Legislature to promote PAYD policies, but only recently have insurance companies come up to speed to offer the discount to Oregon drivers.
How does PAYD work? Well, traditionally when you get a quote for auto insurance, you provide an estimate of your annual miles. That number gets folded into a larger algorithm with all the other information you provide to establish the cost of your policy. The mileage estimate plays a small role in that cost, but the actual number of miles you drive plays none. There is no verification.
As a result, there is little to no incentive, from an insurance cost perspective, to drive fewer miles. Until now.
With PAYD, miles matter. And the fewer you drive, the more you save. While the structure of each policy differs from company to company.
While a complete list is posted at the Oregon Insurance Division website, here are a couple of examples to illustrate the range of options available.
First, MetroMile, which is a newcomer to the Oregon insurance market, offers the most progressive version of PAYD. For starters, there is a base rate, roughly 20 percent to 50 percent of a typical premium, and then a per-mile rate, which ranges from three to seven cents per mile. Both rates incorporate traditional factors like your age, driving history, credit history and vehicle.
Comments
If you are commenting using a Facebook account, your profile information may be displayed with your comment depending on your privacy settings. By leaving the 'Post to Facebook' box selected, your comment will be published to your Facebook profile in addition to the space below.