Encore, encore! Retired Intel worker leaves NWEI wanting more
By Mike Mercer, Northwest Earth Institute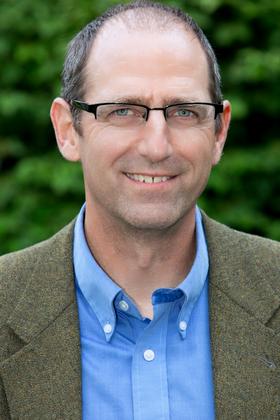 Mike Mercer is the executive director of Portland's Northwest Earth Institute.
He also possessed a variety of valuable skill sets, such as an ability to connect with senior level leadership in other organizations in a position to spur employee engagement in sustainability thought and practice.
Rod joined us officially on March 4, but before that he attended a staff off-site and a board meeting and asked us to load him up with information about NWEI so he could hit the ground running.
Rod thought our strategic plan was a good one, but it had a few blanks to fill in. He started by taking a look at the broad audience NWEI serves with our courses, including the higher education, faith and business communities. Then he considered how we could get into 10, 20, 30 and even thousands of organizations. He suggested we do a pilot at a couple of companies, analyze it, make needed changes and then roll it out.
We're working on that now. We've encountered difficulties in identifying the key contacts and decision-makers within some companies and building relationships with them, but we'll conquer that. We've also found that we need to balance this work between Rod and the small NWEI staff, and connect the staff to the key company contacts. That way there will be enthusiasm, time and competence to carry things on when Rod leaves.
Overall, we are making real progress and expect Rod's work will lead to a larger, stronger, more influential NWEI. I know that resources at most non-profits are scarce (We employ just seven workers, with a $500,000 annual budget), so having a mature Fellow who's devoted to a particular issue with clear objectives over a specific period of time can be a godsend.
I've heard from a lot of non-profit executive directors who have secured an Encore Fellow, and to a person, every one of them have spoken of the program in glowing terms. They not only got what they were expecting to get at the outset. Oftentimes they were surprised by the unexpected benefits that accrued to their organization as a result of their participation.
Comments
If you are commenting using a Facebook account, your profile information may be displayed with your comment depending on your privacy settings. By leaving the 'Post to Facebook' box selected, your comment will be published to your Facebook profile in addition to the space below.