In the Trenches: SRM hangs with its industrial neighbors
By Tripp Royce, SRM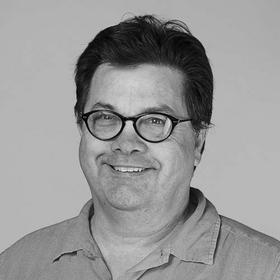 Tripp Royce is a principal with Portland-based SRM Architecture and Marketing.
Editor's note: This story is, in a way, the first in a series within a series. Our continuing In the Trenches stories examine what businesses and individuals in the sustainability throes are doing from their own points of view. SRM Architecture and Marketing team is contributing three pieces to the series: This piece looks at how the company fits into and works within its own neighborhood.
Almost 10 years ago, SRM moved to our Southeast Main Street location in the Central Eastside Industrial District.
Traditionally a quiet warehousing, distribution, and light manufacturing area, the last decade has seen the district become a wildly divergent area. The old brick and concrete warehouse buildings are now embracing software start-ups, filmmakers, restaurants, designers, clothing makers and dozens of other emerging small businesses. It's showing no sign of slowing down.
There is a sense that within the existing infrastructure, this is the place that will nurture the next great thing, whether it is one of the newcomers, or a combination of the old and the new. This place has become a fertile ground for innovation and new ideas.
What we were seeing 10 years ago, and what has indeed happened, is the CEID is becoming a recycled neighborhood. Unlike other parts of Portland, such as the Lloyd District, and The Pearl, buildings in the CEID are mostly being preserved and refurbished instead of being torn down and replaced as we jump into the future.
This opportunity is in large part due to a unique combination of city zoning restrictions, existing industrial uses and a new market that values the neighborhood's gritty, but intimate ambiance. As an industrial sanctuary, new housing and large retail would be very difficult to develop, preserving the place in amber, a bit. As a sustainably minded architecture firm, we moved here specifically to get involved in commercial and industrial rehabilitation projects.
Comments
If you are commenting using a Facebook account, your profile information may be displayed with your comment depending on your privacy settings. By leaving the 'Post to Facebook' box selected, your comment will be published to your Facebook profile in addition to the space below.