Congress needs to reaffirm commitment to renewable energy
By Nathan Sandvig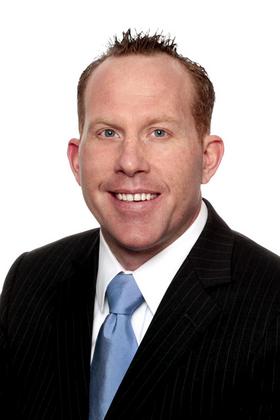 Nathan Sandvig is an Iraqi War veteran and a water infrastructure specialist.
As a veteran and graduate of West Point, I'm increasingly recognizing the dire need for creditable and trustworthy leaders who can solve big problems like climate change, a growing population and the sustainable use of our natural resources.
Energy security and the sustainable use of clean energy like hydropower, wind and solar should be top national priority as we reduce our dependence on the Middle East, combat climate change, grow our economy out of this recession and create fulfilling jobs.
Surprisingly, our military (the U.S. Army Corps of Engineers) is the largest producer of renewable energy in America. The military operates 24 percent of the country's total hydropower capacity. Unfortunately, many of these facilities are approaching the end of their original design or service life.
Without major investments in rehabilitation and moderation, these facilities are subject to increasing risk of failure and resulting inability to provide the required power and delivery reliably. Significant investments are required to assure their continued viability and cost-effectiveness of these sterling, carbon-free generating assets.
Of course, there are many ideological "sue and settle" environmental groups that oppose hydropower. However, something historic is happening in the salmon world that we should all take time to celebrate: The largest return of fall Chi nook since fish counting began at Bonneville Dam back in 1939.
Even sweeter, four of the five highest returns of fall Chinook have occurred in the past decade. The amazing returns provide proof positive that the Northwest's collective restoration effort by federal and state agencies and tribes, as well as the ratepayers who are shouldering the costs of this massive effort, are paying off.
Comments
If you are commenting using a Facebook account, your profile information may be displayed with your comment depending on your privacy settings. By leaving the 'Post to Facebook' box selected, your comment will be published to your Facebook profile in addition to the space below.