Flourishing Enterprise: Redefining value (and happiness)
By Paul Werder, LionHeart Consulting
LionHeart Consulting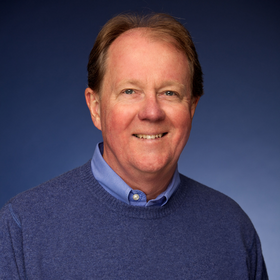 Paul Werder founded LionHeart Consulting in 1983.
Editor's note: This is the third contribution in a series by Paul Werder on the 'Flourishing Enterprise,' a working concept and the title of his forthcoming book that looks at the intersection of spirituality and business. You can read his introduction to the concept here and an interview with one of his co-authors here.
Are we experiencing a culture war? Is our environmental crisis accelerating? Is our government at impasse?
These are topics we cannot ignore.
Yet we do so every day, feeling growing concern with the uncertainty of our societal future. We are good people, silently perplexed with the thought that our woes are too big to impact. One of my colleagues recently asked me, "How do we engage business leaders in what seems to be an impossibly difficult conversation?"
We start with an acknowledgment that our current reality is comprised of both huge problems and huge opportunity. We cannot sugar coat what is occurring, but we can look back at history and recall that humanity has consistently risen above "insurmountable obstacles." While many people are already suffering in the face of our current challenges, others, with more opportunity to do so, are responding with innovations, courageous creativity and breakthrough solutions to what is not working.
Spiritual leaders are calling for a shift in consciousness. This shift involves how we define happiness. Can we move away from a happiness that comes from satisfying our materialistic desires to a more enduring happiness that comes from working with purpose in service to humanity?
People are filled with amazing possibility when we recognize it in them. We must be strong enough to acknowledge the pain in the world and wise enough to see beyond that pain to witness the beauty in all people. Then we will be inspired to make our complete contribution. There is much good work already underway. Organizations such as Conscious Capitalism, B Corporations, the Genuine Wealth Institute and the Flourishing Collaborative are emerging with better ways to conduct business that will eventually change our economy for the better.
Comments
If you are commenting using a Facebook account, your profile information may be displayed with your comment depending on your privacy settings. By leaving the 'Post to Facebook' box selected, your comment will be published to your Facebook profile in addition to the space below.