In The Trenches: SRM on how to mobilize a business community
By Tripp Royce, SRM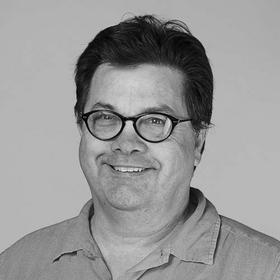 Tripp Royce is a principal with Portland-based SRM Architecture and Marketing.
Editor's note: This blog, by SRM's Tripp Royce, is part of the continuing SBO series In the Trenches.
In the deepest, darkest days of the recent recession, my partners and I at SRM decided to utilize the slow time to aggressively strengthen our position in a marketplace that we were certain would be getting better.
As a result, we initiated several efforts. Three of these paid off in unexpected and gratifying ways.
Commercial Energy Upgrade Feasibility Study
The Central Eastside Industrial District is full of older warehouse and manufacturing buildings that, with the right improvements, could be converted into exciting studio and light manufacturing spaces. In 2009, there was very little work going on, but we were interested in understanding how to provide comprehensive upgrade services to a potential building owner.
With few real clients in sight, we decided to perform a pilot study of a typical building on our own dime. We picked the building, and with the approval of the owners, produced the study. It is pithily named "Boosting a Building's Bottom Line with Green Renovation." With Hunter Davisson modeling and providing budgeting help, our takeaway was a good-looking report that forced us to understand the entire project from an aesthetic, financial, carbon footprint and feasibility perspective.
The report is, of course a bit outdated now. The price of everything, available technology, and evaluation tools have all changed, but we did develop a methodology and a story line that has been helpful since then.
Mosaic Project
We had an idea that would fortify the relationships in our neighborhood by getting to know two things about every business within a few blocks around our office. Which charitable cause do they hold closest to their heart and what do they do about it?
Comments
If you are commenting using a Facebook account, your profile information may be displayed with your comment depending on your privacy settings. By leaving the 'Post to Facebook' box selected, your comment will be published to your Facebook profile in addition to the space below.