Buildings and carbon: We can change this madness
By Sean Penrith, The Climate Trust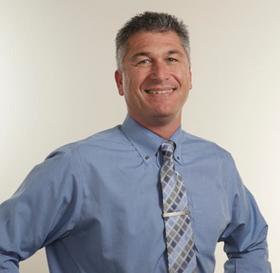 Sean Penrith is the executive director for Climate Trust. He and his staff will be penning a series of Voices blogs for Sustainable Business Oregon over the course of 2014.
I recently met someone for coffee to talk about energy efficiency.
It turned out that my coffee mate, John, has plenty of very good questions about the role buildings can play in energy efficiency.
John is charged with identifying and crafting innovative energy efficient and sustainable building solutions for one of the world's largest construction groups.
After sharing our respective backgrounds, he leaned in earnestly and asked, "How can we go about monetizing our energy efficiency gains in our buildings and those of our clients in the world of carbon markets?"
I felt like a bit of sham as he looked at me expectantly. In my mind, this has been the travesty, one that is man-made and solvable but mired in complexity. The discussion that morning mirrored countless others I have had with advocates, critics, experts, regulators, utilities, financiers and building science practitioners.
He was asking the right question. Buildings are the largest contributor to climate change. People may be forgiven to think that the transportation sector is the central culprit. Transportation accounts for 28.1 percent of the CO2 emissions in the U.S. The building sector tips the scale at a massive 47.6 percent while industry is responsible for only 24.4 percent.
I have been an advocate in the sustainability, energy, and climate sphere for more than two decades. Sadly, I have become wildly adept at pointing out the challenges of integrating energy efficiency and the carbon mechanisms to help mitigate climate change. The blueprint of a solution seems sometimes out of reach, plagued with man-made obstacles of overlapping stakeholder interests, what is deemed to be cost effective, carbon additionality rules, regulatory constraints and carbon accounting dilemmas.
Comments
If you are commenting using a Facebook account, your profile information may be displayed with your comment depending on your privacy settings. By leaving the 'Post to Facebook' box selected, your comment will be published to your Facebook profile in addition to the space below.