PECI aims to give 'invisible' energy a more physical form
By Phil Welker, PECI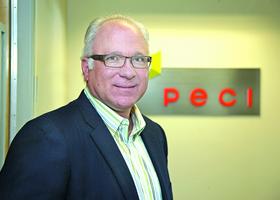 Phil Welker is executive director of PECI.
For more than 30 years, I have worked in the field of energy efficiency, specifically in finding ways to save energy in both commercial and residential buildings. It is exciting, rewarding work.
However, it is also challenging. It's challenging to explain to people, and sometimes, challenging to get people interested in it.
The biggest problem with energy efficiency is that it is invisible. When there is more insulation in our walls, or more efficient windows in our homes, we don't see anything different. This is in contrast to alternative energy where we (and our neighbors) can see the solar panels on our roof and know that we are doing the right thing for the environment.
But what if we could make energy efficiency visible? What if when you were shopping for a new house (or new office space), there was the equivalent of a miles per gallon or MPG sticker on the front door of each place you considered? If that information was easily available, you could use it in your decision making and negotiating process when buying a house or leasing office space. And for energy efficient buildings, this could be a marketing tool.
This is not just theoretical. A recent study out of California showed that houses with energy efficiency scores had better resale values, around 9 percent better on average. On the commercial side, a number of cities and municipalities are now requiring commercial building owners to disclose energy usage to a variety of market factors. The hope is that this disclosure will lead to voluntary energy efficiency upgrades as buildings try to increase their attractiveness to investors and tenants.
Comments
If you are commenting using a Facebook account, your profile information may be displayed with your comment depending on your privacy settings. By leaving the 'Post to Facebook' box selected, your comment will be published to your Facebook profile in addition to the space below.