Tesla Model S is a 'gorgeous spaceship'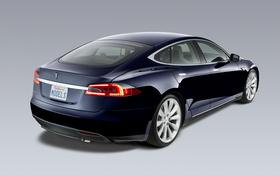 Tesla Model S
An overwhelming majority of Silicon Valley Business Journal readers have agreed with me over Y-Combinator founder Paul Graham on the aesthetics of the Tesla Model S.
To be specific, a whopping 92% of poll-takers said that the Model S is a "gorgeous spaceship" rather than an "ugly, amazing car." To put that into perspective, if you're sitting at your desk at a small to medium-sized company reading this right now and you think the Model S is ugly, you're probably the only one there that thinks so.
Read more at the Silicon Valley Business Journal.
Comments
If you are commenting using a Facebook account, your profile information may be displayed with your comment depending on your privacy settings. By leaving the 'Post to Facebook' box selected, your comment will be published to your Facebook profile in addition to the space below.