350.org takes on Boston pension fund for fossil fuel investments
By Matthew L. Brown, Boston Business Journal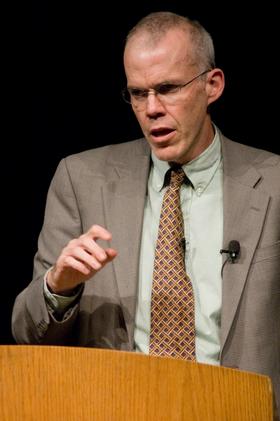 The Bill McKibben-connected group is taking on a fund that manages more than $1 billion in fossil fuel holdings.
A politically connected activist group is claiming that the only way the state's pension system can cut its exposure to risks associated with climate change is to divest all its holdings in fossil fuel companies.
But 350 Massachusetts, the Cambridge group helping state Sen. Benjamin Downing, D-Pittsfield, push that strategy, is less interested in reducing risk for investors than it is in ending the use of fossil fuels. The group's all-or-nothing approach puts it at odds with other clean-energy activists whose strategy is to influence oil companies from the inside.
A bill sponsored by Downing would require the state Pension Reserves Investment Trust to divest its $1.4 billion in fossil fuel company holdings from its portfolio over a five year period.
Officials at the Pension Reserves Investment Management board, which oversees the PRIT funds, were not available for comment. However, in a Sept. 10 letter to legislators, PRIM Executive Director Michael Trotsky advised against such fossil-fuel divestiture proposals, saying a law along those lines would "impose an additional restriction on the pension fund, which would add, at a minimum, significant administrative and operational burden and cost."
Read the full piece at the Boston Business Journal.
Comments
If you are commenting using a Facebook account, your profile information may be displayed with your comment depending on your privacy settings. By leaving the 'Post to Facebook' box selected, your comment will be published to your Facebook profile in addition to the space below.